JASZTEX FIBERS Inc.
is engaged in manufacturing and recycling of textiles
and transformation of these recycle fibers into
added value finish products
HOME
> MARKET > NEEDLE PUNCHED NON-WOVEN BLANKETS
In case of emergencies,
blankets are delivered quickly and in large quantities.
Blankets are packed in special compressed wrapping for efficient shipping logistics.
Call us at 1-888-JASZTEX.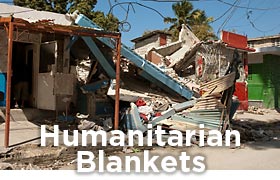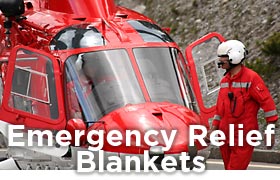 NEEDLE PUNCHED NON-WOVEN BLANKETS
Jasztex needle punched non-woven Blankets are manufactured from recycled products fibers.
Non-woven Blankets are perfect to help victims in case of natural disasters, earthquakes, floods or intense cold. They are very helpful for populations of refugees. These blankets are also ideal for emergency relief in the case of accidents or fire. They are used by municipalities and many other organisms to provide care to homeless people.
Jasztex also manufactures all-purpose Camping Blankets, Renowned for their comfort.