JASZTEX FIBERS Inc.
is engaged in manufacturing and recycling of textiles
and transformation of these recycle fibers into
added value finish products

This section informs you of our most recent innovations.
December 2015
Soon opening in Toronto

March 2012
Blue-Jeanious insulation meets acoustical tests at Acousti-Lab
For appartment wall assembly usage

Blue-Jeanious insulation was put to the test at Acousti-Lab and obtained a STC rating of 63, slightly superior compared to a well-knowned brand of mineral-based insulation.
To consult the acoustical expertise report, a viewable and downloadable PDF, visit Blue Jeanious1 product page.
June 2010
Jasztex wins an Accolades 2010 award
2010 Accolades Gala – 25 years of excellence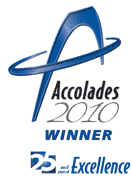 The West Island of Montreal Chamber of Commerce (WIMCC) presented its Accolades 2010 awards at its annual Gala presided by J. David Pecho in the presence of more than 300 representatives of the business community.
Jasztex was recognized for its Business Excellence in Ecosustainable Production and Design thanks to its the Blue Jeanious1 product.
June 2010
Weigh your Load at Jasztex
Announce to Montreal road carriers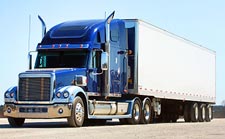 Take advantage of Jasztex' truck scale.
We offer to road carriers a truck scale weighing service for all kinds of loads, solid or liquid. Contact our truck scale service at 1-888-527-0839 (1-888-JASZTEX).
April 2010
Flame Fender new safety product is launched
Discover our brand new FR Barrier product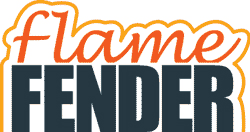 Jasztex' Flame Fender2 is a competitive flame resistant barrier protection for mattresses that meets or exceeds any other FR Barrier products on the market.
Jasztex' Flame Fender is a flame resistant barrier material that is used in mattress construction to meet the open flame U.S. Consumer Products Safety Commission (CPSC) Federal Standard 16 CFR 1633.
Winter 2010 Issue
A Quebec insulation material made
from recycled jeans
Feature Article on "Blue Jeanious Insulation"
in "La Maison du 21e Siècle"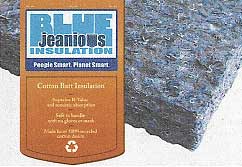 Jasztex Fibers, a Montreal-based company, is now set to produce insulation material based on cuttings from jeans manufactures. Baptized Blue Jeanious1, this insulation padding containing 100% recycled cotton denim is to be marketed in the spring of 2010, says Michel Sabourin, the company's engineer.
Jasztex has been producing and recycling textile products for 24 years, which it sells to major mattress and carpet manufacturers.
Nonflammable and mold-proof, with insulating properties as efficient as fiberglass, the Blue Jeanious matting do not require protective equipment during installation: this material is non-irritant and does not release any gas or dust.
Its price will be competitive to Roxul's stone wool insulation, affirms Mr. Sabourin. "Blue Jeanious will cost 20 to 50% more than fiberglass products, but it holds many benefits, especially in terms of health and safety for the installers, the occupants and the environment.

Download Blue Jeanious documentation
1 Blue Jeanious is a Trade Mark of Jasztex Fibers Inc.
2 Flame Fender is a Trade Mark of Jasztex Fibers Inc.