JASZTEX FIBERS Inc.
is engaged in manufacturing and recycling of textiles
and transformation of these recycle fibers into
added value finish products
HOME
> MARKET > CARPET CUSHION & UNDERLAYMENT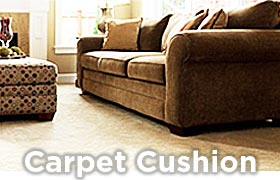 CARPET CUSHION
Since 1998, Jasztex Synthetic Fibre Carpet Cushions have gained recognition by its users as the best products in its class.
Our Déjà vu and new Velpedi brands requested by designers and are found in the finest hotels, casinos, and residences in North America.
Unlike foam products Fibre Cushion from Jasztex has many benefits:
Superior long lasting comfort
Health & Environmental Benefits
Reasonable prices.
Our cushion achieves these performances while being made with 100% recycled Fibers.
Competitive Foam Cushion wears out quickly in high traffic areas where Synthetic Fibre Cushion has significantly superior Compression Set and much higher Indentation Load Deflection (ILD).
Foam is made from Petro-Chemicals and rebonded foam uses adhesives which both emit gases into the living areas where installed.