JASZTEX FIBERS Inc.
is engaged in manufacturing and recycling of textiles
and transformation of these recycle fibers into
added value finish products
HOME
> MARKET > BEDDING AND FURNITURE COMPONENTS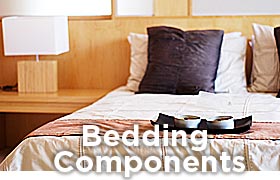 BEDDING
Jasztex produces and supplies a full line of fiber mattress components to national and regional mattress manufacturers.
A line of flame resistant barriers designed to be used in constructions that are in compliance with the US Federal Regulation (16 CFR 1633) and the new upcoming Canadian requirements.
Innovative foam replacement alternatives made from new and recycled polyester fibers for a multitude of uses including corners, bases, quilting rolls, comfort layers, and full mattress cores.
Natural and organic fiber comfort layers such as cotton & wool batting.
Needled & thermo-bonded high quality insulator pads made from recycled post-industrial synthetic fibers.
Polyester & polyester blend wadding on rolls for quilting.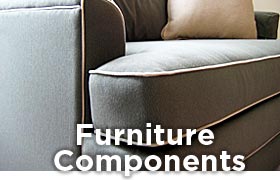 FURNITURE
Jasztex produces and supplies a full line of fiber components to National & Regional upholstered furniture manufactures and reupholstering suppliers.
Bonded & Garneted Polyester padding for use in seat backs and foam wrapping, available in rolls, pre-cut sheets, and special shapes.
Insulator padding for use in spring constructions.
Alternative fiber padding to foam, for seating and padding of furniture, available in rolls, pre-cut sheets, and special shapes.
Quick Dry foam replacement cores for outdoor furniture cushions.
Cotton Batting for traditional furniture manufacturing.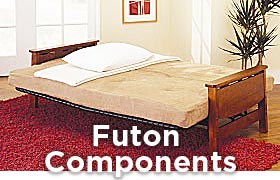 FUTON
Jasztex produces a full line of core padding for use in Futon Mattresses such as:
Natural Cotton Batting
Wool Batting
made from new growth, and also available made with fibres from Organic producers.

We use specially selected materials and processes to achieve superior results for our customers. This better use of materials typically gives Jasztex Futon Components higher performance with less weight and respective cost compared to competitive products on the market.

We also have developed for Futons a line of fibre products which are replacing foams made of petro-chemical products, offering health and environmental benefits.

We can create for our customers, prototype futons with multiple combinations of products to achieve customer's needs such as:
costs
comfort
design
national fire safety requirements